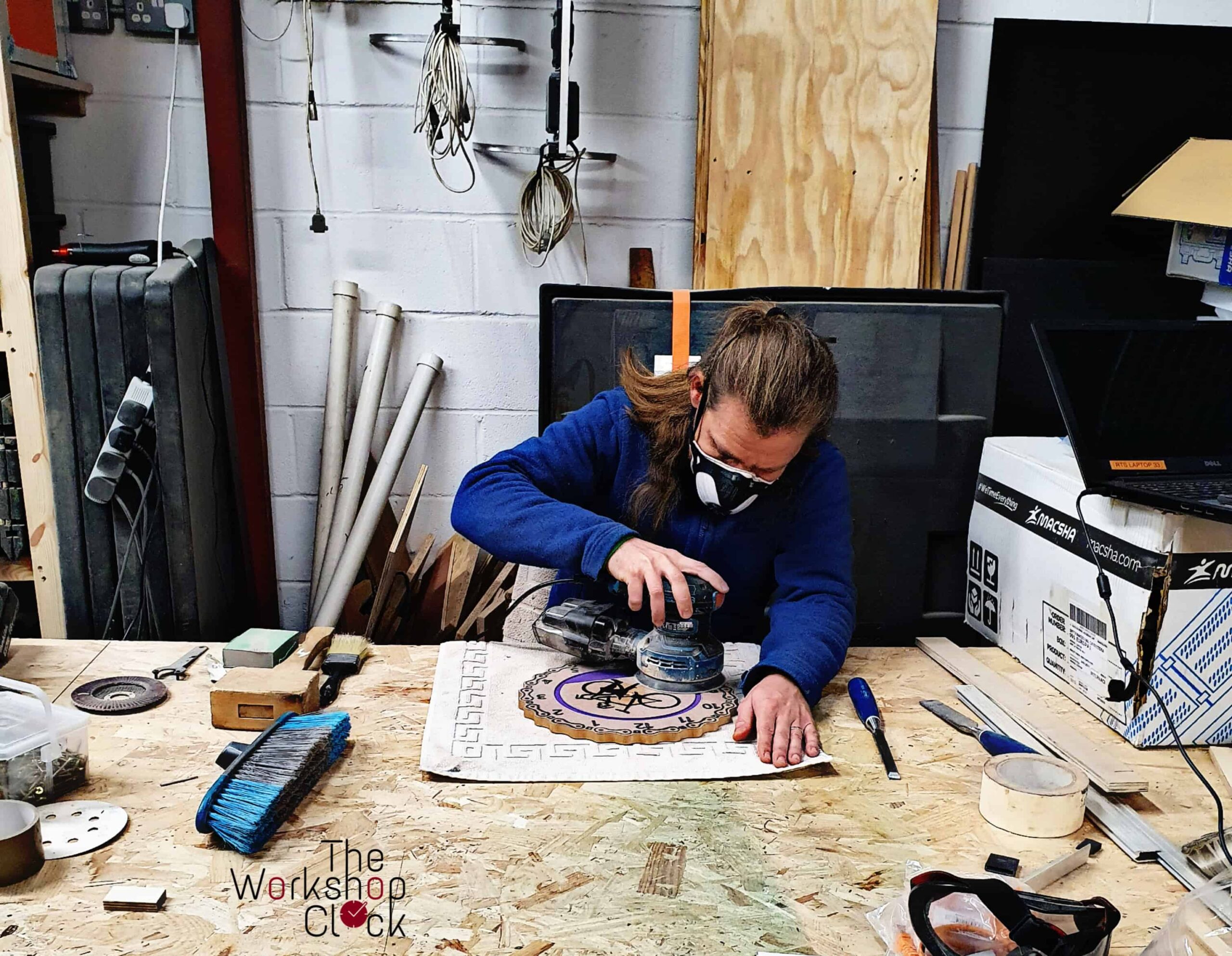 Welcome
to our Shop
We're a small family business consisting of a wife (Abi) and husband (Dennis). We make clocks inspired by our hobbies, passions and interests. 
We hand paint our clocks individually and they're made to order, so customizations are available upon your request. 
We would love to know what you think of our clocks. Connect with us on social media…
All Our clocks are made right here, in the UK & We offer free UK Delivery
If you're happy with the clocks – please help our small business by leaving a product review
To provide you with an authentic product, we individually make the clocks to order, right here in our Hertfordshire based workshop; therefore they may take 2 to 3 working days to complete; sometimes a little longer – but don't worry, we will keep you updated as soon as your clock is on its way to you.

Thanks again for supporting our small family business.
-Abi & Dennis
If you need to get intouch with us we're available to answer your enquiries whenever you need.